Coronavirus is affecting all of us. We are all in this together and The Green Rooms is here to support you as best we can.
We are adding new resources regularly (via the menu), so please check back soon.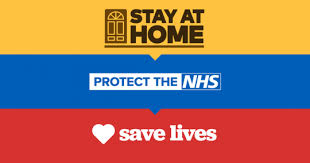 Active Clients
We have contacted all active clients to offer support including:
a temporary change in the cancellation policy, to minimise financial hardship
a flexible approach to appointments
telephone, Skype and Zoom appointments
self-help support materials
email support in the instance that Counselling/Psychotherapy/Coaching can not continue until in-person appointments are available
Previous Clients
If you have been a client of Alison Barr in the past and would like support, please email Alison on: alison.barr@thegreenrooms.net
Do you need Emotional Support?
If you feel you would benefit from therapeutic support due to Coronavirus or any other reason, please read our Counselling and Psychotherapy page and get in touch if it feels right for you.
Couples are under a lot of pressure at the moment, and so you may find it helpful to access support as a couple.
When it is unsafe to meet in person, appointments are offered via telephone, Skype and/or Zoom.
If personal support is not possible for you at the moment, we would like to invite you to use our online resources as much as you wish.
Coronavirus Anxiety
It is completely natural and understandable to feel anxiety about the Coronavirus. Fear of the unknown can often be more upsetting and unsettling than the known, even if the known is not good.
Unless we have been tested positive for Coronavirus, and have recovered, we don't know how it would affect us. If our loved ones have not been tested positive and recovered, we can feel anxious about their health and wellbeing. We may also feel anxious about the long-term effects both physically and psychologically.
Some people are traumatised and some are newly bereaved. Whatever your experience is, it is unique to you, and has value.
We can control our own behaviour, but not that of other people. This can feel frustrating and worrying as other people may be doing things we think are wrong. Perhaps an elderly loved one is still going to the shops, or someone you know just doesn't seem to be taking it seriously.
What can we do to manage our anxiety?
Anxiety is very normal. It is our brain's way of trying to troubleshoot all of our real and projected problems. We think that if we can solve a problem, we will feel better. This inner problem-solver can be very useful at times, but when we can't find an answer to all the 'what-ifs', it makes us feel anxious. This is a fear of not coping and not being in control.
The document below takes you through some questions to ask yourself when you are feeling anxious (or low). It aims to help you stay with what you know, and not catastrophise.
Please feel free to use this document and pass it onto others if you think it may help them.
Emergencies
If you feel that you are at risk of harming yourself, we hope that the following organisations will be able to help you immediately. Please note that The Green Rooms is not a crisis service and does not have the capacity to offer emergency support.
Police/Fire/Ambulance – 999
Breathing Space – 0800 83 85 87
The Samaritans – 116 123
NHS 24 – 111
Your GP
Health and Social Care Partnership East Renfrewshire Emergency – 141 800 7850 (8am to 6pm)
Glasgow and Partners Emergency Social Work Services out of hours – 0300 343 1505